Realme's 125W Super Dart Charging Announced & Will Debut In the Market Next Month
Today Realme Has Announced to Launch 125W Fast Charging Technology with the Help 125W Oppo R&D In China on 16th July.
After the Announcement of Oppo 125W Fast Charging Technology, Right After Realme Also Announced Realme 125W Super Flash Charge Technology. In the Event Realme has Announced that Realme will Launch a Smartphone In August with 125W Super Flash Charge.
This Fast Charging Works 2 Separate Battery Cells which Receive Power Simultaneously with the 12W Fast Charging. In Qualcomm Quick Charge Technology the total Process Happens in The Smartphone. In this Super Dart Charging everything Happens in the Charging Adapter it self which is quite Reverse to that.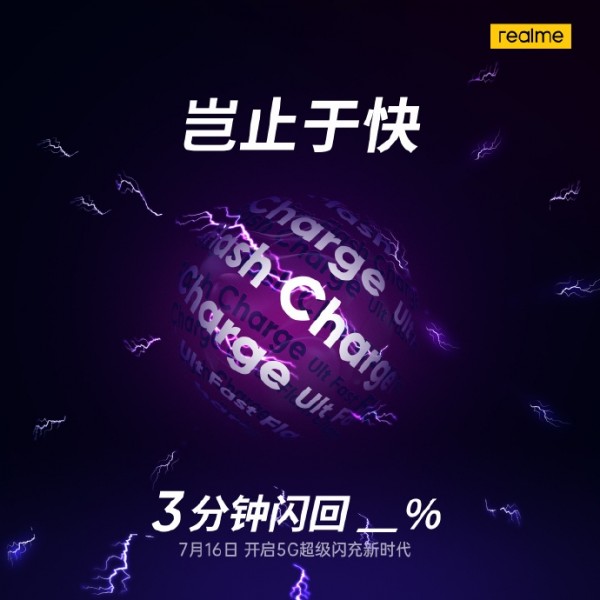 Realme smartphones tend to stay away from the VOOC and SuperVOOC branding, and the current flagship X50 Pro 5G comes with 65W charging that has its own name – SuperDart Flash Charge, albeit it works exactly like SuperVOOC 2.0
Realme has Created a Separate Branding for Their Own Fast Charging Technology Named Super Dart Charging Which We can see In Their Flagship Smartphone Named Realme X50 Pro 5G. The another Brands Like Xiaomi, Vivo had also Tested the their Fast Charging Technology Near to 120W.
Share your thoughts about Realme's 125W Super Dart Charging In the Comment Section and Stay Tuned To Mobiradar for More Information.