Qualcomm Launched Quick Charge 5 With 100W Speed Which Fills The 50% Battery In Just 300 Sec
Today Qualcomm has Launched Quick Charge 5 Charging Technology to Make the Top in the Charging Competition. Qualcomm has Announced that Snapdragon 865 & 865+ SoC.
Here the Good Thing is this Qualcomm Quick Charge 5 Now Can Deliver 100W Power to the Smartphone with Keeping the battery upto 10°C Cooler and it's 70% Efficient. This is Huge Bump Up from Quick Charge 4 ( 27W ) to Quick Charge 5 ( 100W ).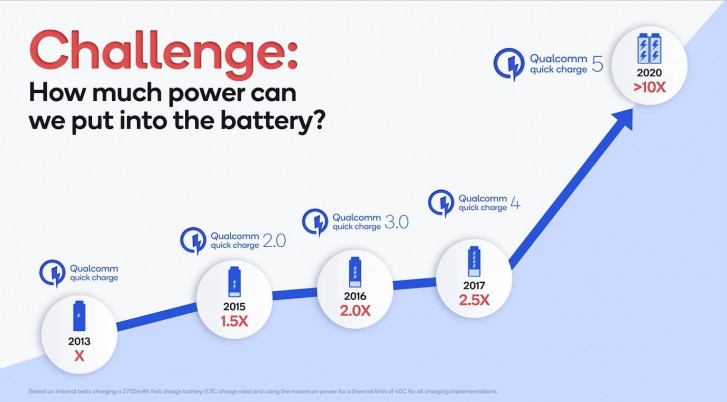 According to Qualcomm, this Charging Technology can Charge 4500 mAh from 0% to 50% in 5 Min ( 300 Sec ) and from 0% to 100% in 15 Min ( 900 Sec ). Qualcomm also has Splitted the 4500 mAh Battery in to 2 Parts ( 2 x 2250 mAh ) which will Charge Simultaneously. The Quick Charge 5 Adapters are Voltage is Rated at 3.3V to 20V and Current is Rated at 3.3 to 5+ Amps. Qualcomm has Said that this Quick Charge 5 is Built on USB Power Delivery PPS System. Qualcomm this Charging Technology will Work with Normal USB PD Devices and iPhones from 7 Series to 11 Series.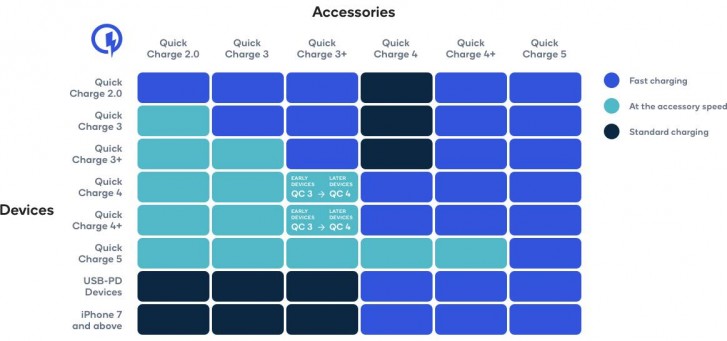 Qualcomm says that they had Used 8 Levels of Saftey Voltage Protection, 3 Levels of Current Protection, 3 Levels of Thermal & 3 Levels of Timer Protections. There is also Voltage Protection at 25V. Qualcomm has Mentioned that this Technology Smartphones Can Calculate the Charger Capabilities By Using the Power Delivery ( PD ) Protocol and How Much Maximum Current will Pass From the Adapter by Keeping a Eye On Thermal Management.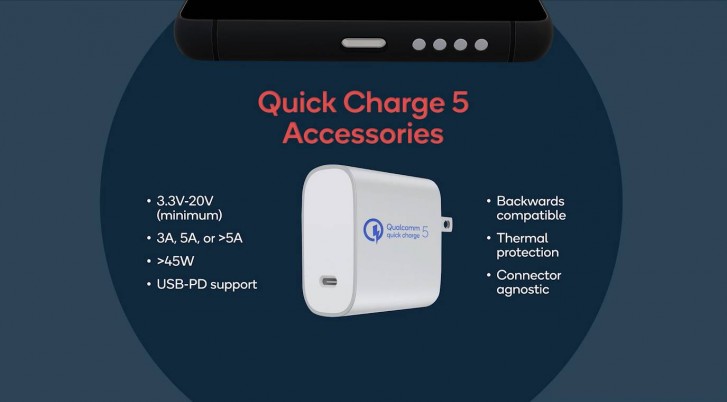 Qulcomm Mentions to the Manufactures that Single Cell Battery ( Chip Model No: SMB1396C ) an Charge Upto 45W and The Dual Cell Battery ( Chip Model No: MSB1398 ) will Wrap upto 100W. Qulcomm expected to see this Charging Technology in the thir Quarter of 2020.
Share Your Thoughts on Qualcomm Quick Charge 5 Charging Technology in the Comment Section and Stay Tuned To MobiRadar for More Information.