Oppo Launched 125W Flash Charge & 65W AirVOOC Wireless Flash Charger
Today Oppo Has Launched 125W Wired Charging Technology, 50W Mini SuperVooc, 110W Mini SuperVooc & 65W Air VooC Charging Technology Today. Here's the full Oppo presentation on video:
125W Flash Charge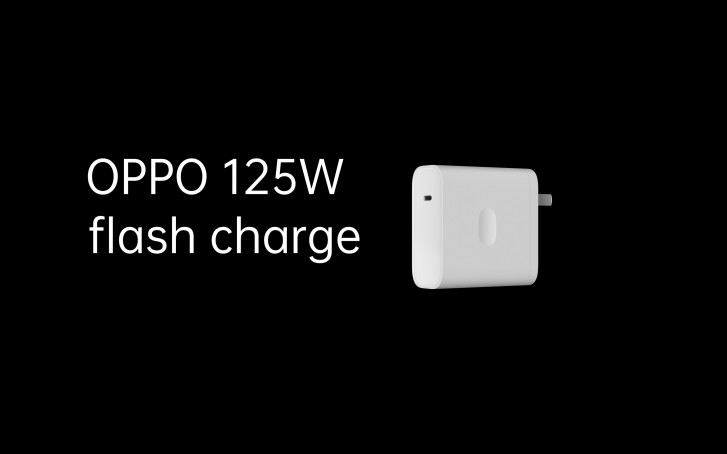 Oppo Said that this 125W Fast Charging Technology Can charge 4000 mAh Battery Fully in 20 Minutes. Oppo Has Protected the Battery By Dividing it into 2 Cells. in the Smartphone Oppo has Included 10 Extra Sensors to Observe Temperature in the Smartphone.
Oppo 65W AirVooc Charger
AirVOOC Wireless Flash Charger has Circular Design for Cooling. Oppo has Gone for Glass Panel for the Heat Disappation in Center of Charger. In this 65W Wireless Charger Oppo Has Used self-developed isolated charge pump technology" to increase the wireless Charging Efficiency. There are 2 Cooling Fans Present in the Charger which Decreases Temperature by 2° Celsius.
This 65W Wireless SuperVooC 2.0 Charger can Fill the 4000 mAh Battery in 30 Minutes.
50W Mini SuperVOOC Charger
50W Mini SuperVOOC Charger is Very Small and in the Size of Portable Modem. The 50W mini SuperVOOC charger is Supported by VOOC protocols & mainstream protocols like 27W PD & 50W PPS to charge mobile phones and laptops.
OPPO's engineers designed a remarkable architecture for the their 50W mini SuperVOOC charger with the reduced size of the components. Oppo has used aviation-grade high power clamping diodes and GaN high frequency switching power supply technology, to finally achieve the Small Size with 50W Power Output.
110W Mini SuperVooc Charger
the 110W Mini SuperVooc Charger is Based On Same Technology Which is used In 50W Mini SuperVooc Charger. This charger will support SuperVOOC up to 65W, VOOC up to 30W and constant output of PD at 65W and at last Quick Charge at 36W.
This 110W Mini SuperVooc Charger can Charge Huawei P40 Pro at 18W, instead of 40W, the Xiaomi Mi 10 Pro at 30W, instead of 65W, and a MacBook Pro at 65W with the original cable Provided in the retail box Pack.
Share Your Thoughts on Oppo's Charging Technologies and Stay Tuned To Mobiradar for More Information.