OnePlus Nord AR Launch Invites Will Start From July 11 At INR 99
Oneplus is Going To Launch Oneplus Nord & Oneplus TWS Earbuds In the AR Launch Event On July 21 at 8pm IST. For this Oneplus is Selling a AR Launch Event Code For ₹99 Through Amazon.in Which is around a $1.3 or €1. Oneplus is Saying that users Those Buy The AR Launch Event Code From Amazon.in Will Get a Assured Gift Card or Oneplus Devices Like Oneplus Tv Q1, Oneplus Nord or Oneplus bullets wireless.
Oneplus has Created Oneplus Nord AR App and Placed In Play Store and App Store to see the Launch Event. With AR Code which the Users Brought from Amazon.in, users can experience the Oneplus Nord.
If get the Code From Amazon You can Have a exclusive Look At The Oneplus Nord Smartphone before the Launch event.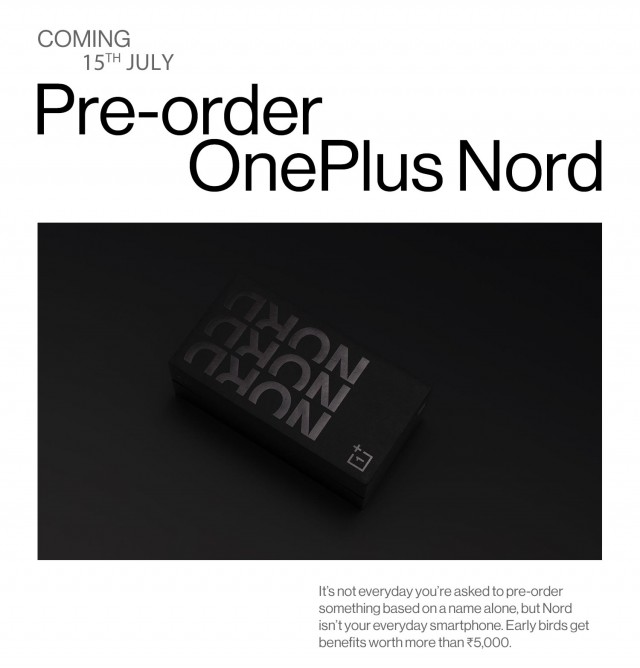 Oneplus Has Confirmed that they are taking Pre-orders of Oneplus Nord in Amazon.in From July 15. those Preorder the Nord they will get ₹5000 Worth Of Gifts.
Share your thoughts about Oneplus Nord AR Launch Event and Stay Tuned to MobiRadar for more information.