Oneplus Is Going To Launch Hydrogen OS On August 10
After Retaining in the Market With Oxygen Os, Oneplus is Going to Launch the Next Os Version for their Smartphones named H2OS 11 Which can be Called as " Hydrogen Os". This Os Is going to Launch On August 10 at 2Pm as per the Chinese timing.
This New Hydrogen OS Will arrive with new Functional Features Which is named as "brand-new interactive concept" to use the Notifications in the Better Way.
This Announcement is Made by Oneplus On Weibo. We think this Hydrogen OS Will be Made For Chinese Varinat devices without Google Services. A Roumer is Coming from China says that this Hydrogen OS Will Look Like Same as Oxygen Os 11.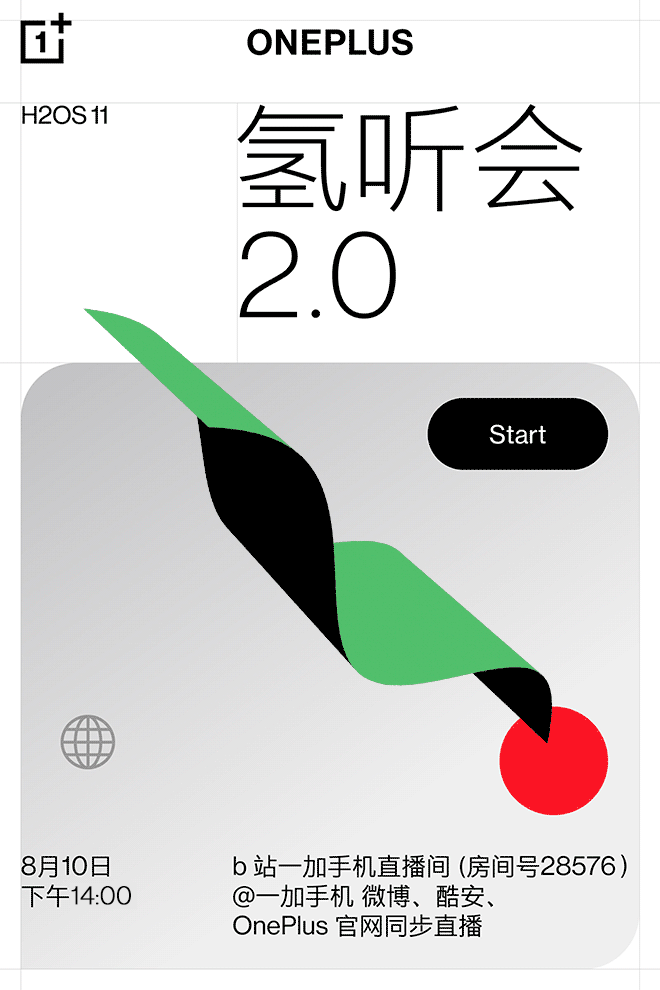 Oneplus is also Working on Next OS and Will Launch after all COVID Problems are Solved In China and Will also Work With the Google Services.
Last week Pete Lau, OnePlus CEO, posted a tweet saying "11 on display", clearly suggesting OnePlus will bring an Always-On Display feature to its latest devices with Android 11. The new OS might be ready in time for the OnePlus 8T series arrival that should happen in September-October.
Last Week Pete Lau, the CEO Of Oneplus has Posted a Tweet by Describing " 11 On Display" which Clearly Indicates that The Always On Display will Arrive to Oneplus Smartphones With Android 11 Update. Oneplus Might Release this Android 11 Update Along With Oneplus 8T Which will Launch In September or October.
Stay Tuned to Mobiradar for More Information.