LG 5G Mid-Rangers, Are In Works
South Korean Mobile Gaint LG has Stamped 13 Q-series phone in May. Today in that Some Models Will Have 5G Connectivity. this trademark List Has Many of Q-series Variants which are starting from Q3x, Q5x, Q6x, Q9x.
Especially, LG Q92 5G, is the Cheapest 5G Smartphone and an alternative LG Velvet 5G in LG Mobile Lineup. This Mobile Again has LG Q9 2020 5G.
Here LG Has Certified Some Exclusive Models For KT, U+, LG in South Korea. The list is below.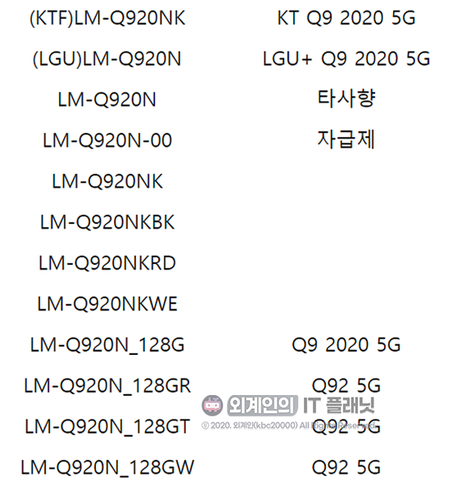 In the Above image the 128G Denoted there will be 128GB Internal Storage in Smartphone and after the 128G a Letter Denotes W – White, R – Red, T- Teal, G – Green